Forestry software development
Our customers are large forest owners who use digital solutions to work more efficiently. We can help you do the same!
Industry partners:




We help you grow
Whether it's tracking the logging process, managing employees, checking whether timber is not from the protected area, optimizing truck routes or generating e-waybills - Thorgate can give you a helping hand.
We have already helped over 100 forestry companies across the world with UX, process optimization and software development, empowering them to cut costs and generate more revenues.
8+ years experience in forest industry
Minimum viable product in less than 8 weeks
Ongoing support and help with your product
Forestry development cases
Building unrivaled forestry solutions since 2011
EPMK
Estonia
Buying and selling logs involves a lot of paperwork. We have simplified this process and are now transforming sawmill measurement data with a couple of clicks into invoices that can be digitally signed. Used by the largest sawmills and forest owners in Estonia.
View case study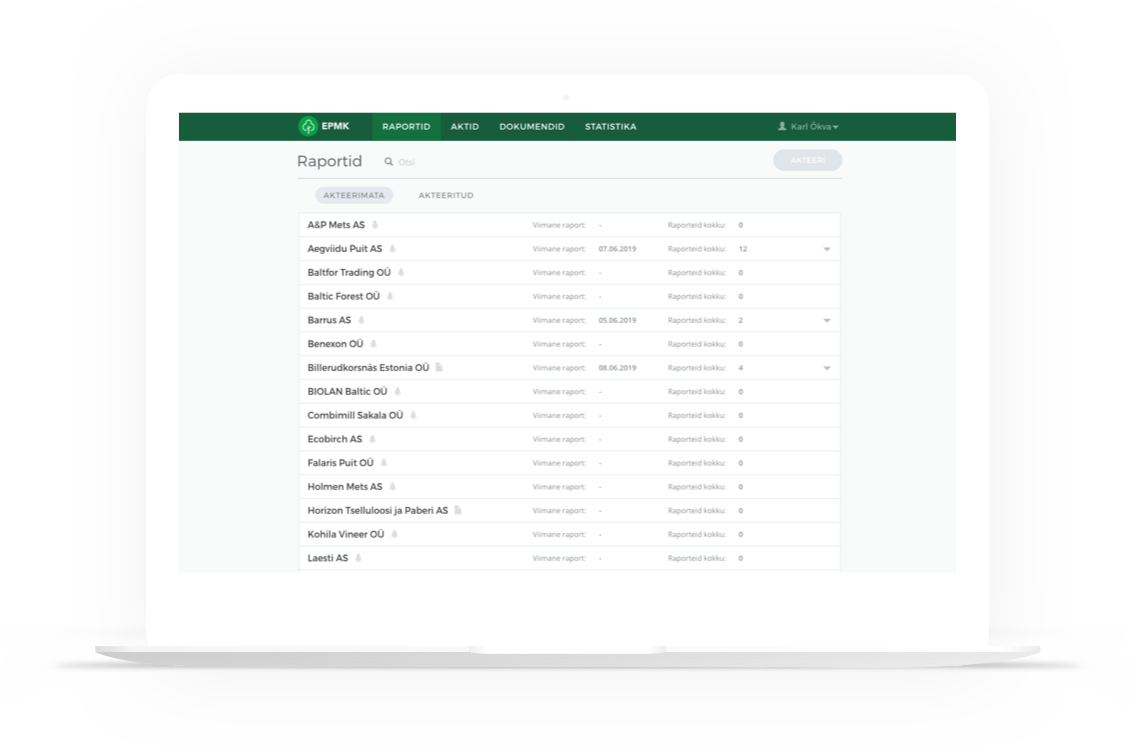 Vaheladu
Estonia
Timber has been the main export article for Estonia for a long time. We've made this traditional industry more efficient by developing a software for processing an ongoing inventory of timber. Vaheladu is currently used by 250+ companies.
View case study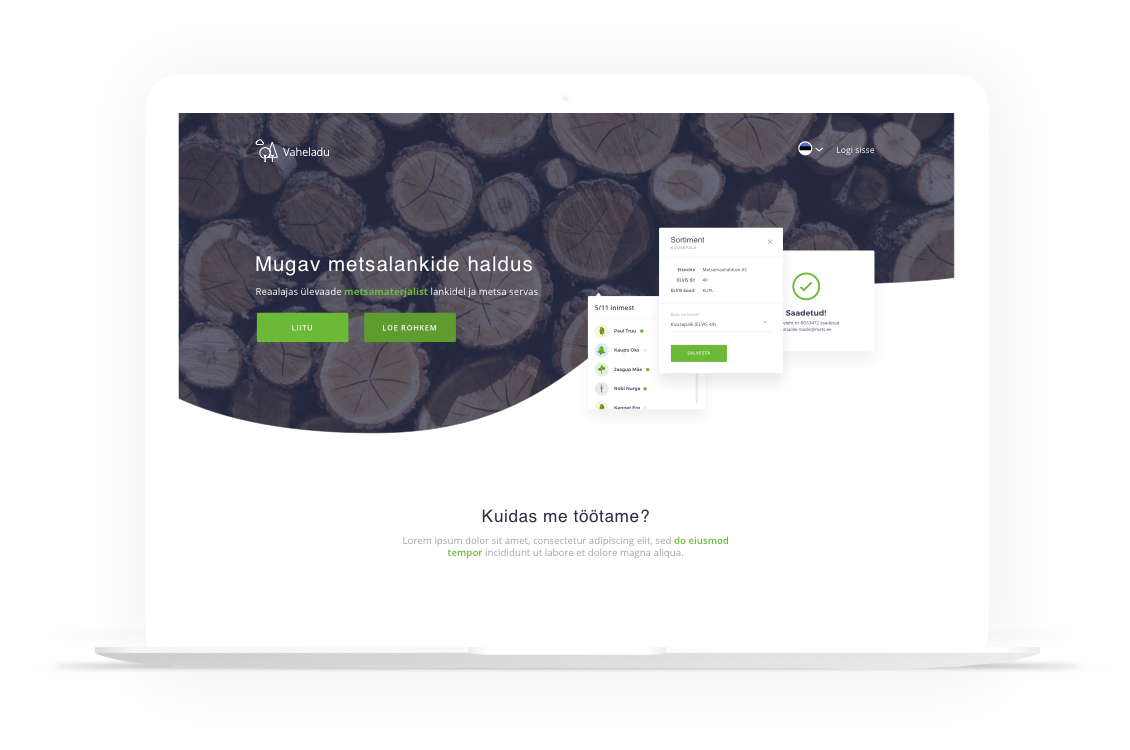 Why Thorgate?
Thorgate helps companies digitally transform and maximize their business potential.
8+
years experience in building digital products
9/10
of our customers are ready to recommend us
40+
highly experienced team members
3
continents use our digital products
250+
digital products & implementations
150+
happy customers & partners
Interested in knowing more?
Get in touch to discuss the details and schedule an e-meeting.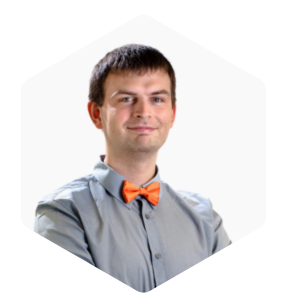 Ivar Merilo
The head of forestry solutions
ivar@thorgate.eu
+372 580 81132
Ivar is the co-founder of Thorgate and the leading forestry expert in Estonia. Since founding Thorgate in 2011, he has helped several small, medium and large corporations to automate their processes, improve efficiency, quality and agility. If you want to know more about forestry solutions, send Ivar an email.
Request a meeting