Smart city solutions development
Our customers are 7 Estonian cities who use the intelligent street light platform we built. We can make your city also smart!
Industry partners:
Internet of things (IoT) is rising
We are becoming more and more dependent on data. Equipment that was once analogue, is now full of sophisticated electronics, generating a constant flow of data. Data helps to make better decisions and also save money. Thus it's important to invest into the smart devices and data processing.
Thorgate is here to advise and help you build meaningful solutions that give you the necessary data to make better decisions - whether in your city, company or organization.
8+ years experience in smart cities
Minimum viable product in less than 8 weeks
Ongoing support and help with your product
Smart city solutions
Building seamless smart city solutions since 2011
Smart streetlights
Estonia
Solution for seven Estonian cities to easily manage their streetlights. Previously they had to drive around the city to understand if any of the lamps is malfunctioning, but these days are over. These seven cities have already saved in total of 1M+ EUR of maintenance and energy costs by using the platform Thorgate has created.
View case study
Why Thorgate?
Thorgate helps companies digitally transform and maximize their business potential.
8+
years experience in building digital products
9/10
of our customers are ready to recommend us
40+
highly experienced team members
3
continents use our digital products
250+
digital products & implementations
150+
happy customers & partners
Interested in knowing more?
Get in touch to discuss the details and schedule an e-meeting.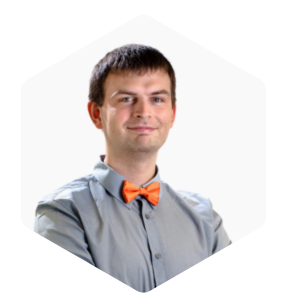 Ivar Merilo
The head of smart city solutions
ivar@thorgate.eu
+372 580 81132
Ivar is the co-founder of Thorgate and the leading smart city solutions expert in Estonia. Since founding Thorgate in 2011, he has helped several small, medium and large corporations to automate their processes, improve efficiency, quality and agility. If you want to know more about smart city solutions, send Ivar an email.
Request a meeting