React Native
React Native lets you build native mobile apps using only JavaScript. We use it because of its simultaneous iOS & Android support.
Why should you build your solution with React Native?
Build native mobile apps using JavaScript and React
A React Native app is a real mobile app
The apps you are building with React Native aren't mobile web apps because React Native uses the same fundamental UI building blocks as regular iOS and Android apps. Instead of using Swift, Kotlin or Java, you are putting those building blocks together using JavaScript and React.
Using React Native we built the only secure, HIPAA-compliant communication system dedicated to the unique needs of Transplant Centers and Organ Procurement Organizations. After 3 months of going live, we had already saved 30+ people lives.
Read more about TXP Chat
Thorgate is a quality engineering team that helped us quickly stand up our MVP. The platform is now in use by the largest asset management firm in the world. Thorgate engineers always ask the right questions (why does the business process work this way) in order to build the best solution.
- Marc Garrett, CTO at CleanCapital

Thorgate helped my startup with IT development. I would definitely recommend Thorgate as development partner.
- Kalev Külaase, CEO at Like a Local Guide

Our technology stack
We are strongly technology focused, thus we can confirm that we are the best React Native developers in the area ready to help you
Why Thorgate?
Thorgate helps companies digitally transform and maximize their business potential.
8+
years experience in building digital products
9/10
of our customers are ready to recommend us
40+
highly experienced team members
3
continents use our digital products
250+
digital products & implementations
150+
happy customers & partners
Interested in knowing more?
Get in touch to discuss the details and schedule an e-meeting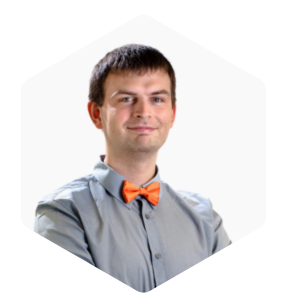 Ivar Merilo
React Native expert
ivar@thorgate.eu
+372 580 81132
Ivar is the co-founder of Thorgate and the leading React Native expert in Estonia. Since founding Thorgate in 2011, he has helped several small, medium and large corporations to automate their process, improve efficiency, quality and agility. If you want to know more about React Native, send Ivar an email.
Request a meeting