Lean Requirements Workshop
A smart way to bring your product to the market.
Let's cut the waffle and be lean
The value of the Lean Requirements workshop can not be underestimated. Within this 1-2 day marathon creme de la creme of Thorgate's staff shall join together to synthesize 6-8 clearly defined outcomes with your business specialty in mind. To accomplish this we bring together a product manager, system architect, as well if needed a user experience expert if needed.
If you have already mapped the challenges in your organization, bring them along, if not, we can use that day to map the current situation and figure out the bottlenecks along the way. However you do not need to bring all your ideas to the table when you come. By allowing thoughts and ideas to emerge organically in one day, with the team you will be able to see what is needed and what is not.
Through lean requirements, we are able to increase the accuracy of our estimates, accelerate product delivery, and improve production success.
Key workshop outputs
Story map
A visual representation of your product's scope and priorities.
User personas
A definition of who your product is being built for, their goals, challenges and pain
Release Plan
A phased approach to releasing your product to market.
Project Estimate
A transparent explanation of the investment required to build and launch your product.
We say "no" to...
...boring multi-page documents that provide no real value, rather we zoom in on really getting to know the real heart and soul of the company by focusing on user stories, and diving into the true needs of your business.
Thorgate really helped us structure our needs and has been a constructive partner throughout the process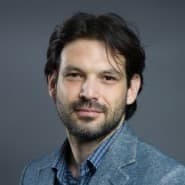 This is how we do it
Think of it like being able to walk in a 3-D model of the house about to be built, being able to change the position and the size of doors/windows walls, before anything is built.
1
What we do
We gather and define the use cases and challenges with lean requirements workshop
As a result document will be constructed to ensure we are on the same page.
Once confirmed a clickable prototype will be made.
This is presented to the stakeholders and end-users to make sure that this matches the needs that were defined earlier
All the in-s and out-s are confirmed before the actual solution is developed
2
What we build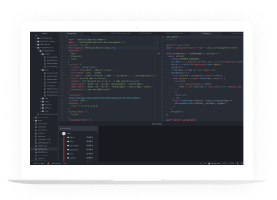 We build a prototype
What happens next
Step 1: Product strategy
Step 2: Alignment and Buy In
Step 3: Funding